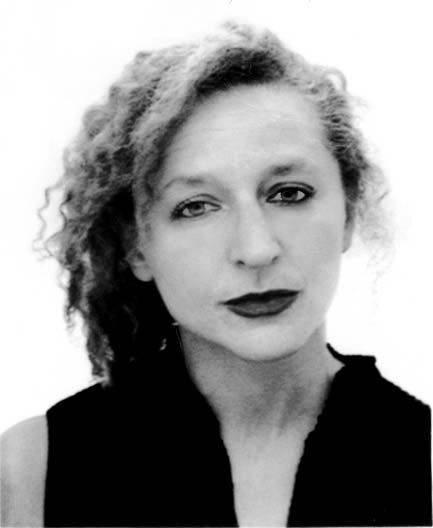 Sara Diamond (Canada) is an award winning television and new media producer/director, video artist, curator, critic, researcher, teacher and artistic director. Her video installation and video works reside in the collections of the National Gallery of Canada, Vancouver Art Gallery, and Museum of Modern Art, NYC, and many international galleries, universities and colleges. She was honored by a retrospective at the National Gallery of Canada in 1991. She is a theorist and public speaker and has recently published essays on new media curatorial practice, science and art aesthetics, collaboration and new media, collective authorship and reviews of new media exhibitions with Routledge, MIT Press, and other presses, as well as Flash Art. She initiated Horizon Zero and is its Editor-in-Chief (www.horizonzero.ca). She is currently the Artistic Director, Media, Visual Arts and Research and Executive Producer, Television and, New Media at The Banff Centre for the Arts. Diamond's recent public talks include Information Visualization, London, 2002; ISEA, Nagoya, Japan, 2002; ARCO, Madrid, 2002; University of
Turku, Finland and Future Physical, BioTech, 2002, UK. In 2002, Diamond won Canadian New Media Educator of the Year (Canadian New Media Awards) and Women of Vision (Women in Film and Television and Wired Women).
Living with the Animals
Diversity in ecosystems, as in culture, represents an aesthetic and discursive choice rather than something needed for the survival of the planet. Diversity suggests that humans want or need diversity rather than monoculture. CodeZebra is a multi-platform project that engages issues of biological and nanotechnology engineering in collaborations and debates between artists and scientists, through serious discussion and play. CodeZebra is both a visualization software and performance system. The project uses the notions of lycanthropy (believing that one is an animal within a culture that sees these behaviours as psychotic) and shape shifting (believing that one is an animal, but within a culture that permit ritual and healing through this belief). It uses the metaphor of state or phase change in on-line and in performance in order to indicate the implications of human activity within a biological and social economy. Most recently CodeZebra is developing responsive fabrics, materials and garments that will monitor and influence the wearer's biotechnical and bioethical state. This part of the project begins to integrate nanotechnology within a humane and ecologically sound series of applications. This talk will present CodeZebra OS, its philosophy and outcomes, focussing on its use in invention and debate about biotechnology and ecological systems at Future Physical (UK), the DEAF Festival (Netherlands) and 2004 events. It will describe CodeZebra aesthetics, its reliance on biomorphic mapping, its critique of humanism and its move to consistently integrate the biological with the virtual.